La Jongle Précise [16/05/15] (Précy sur Oise - France)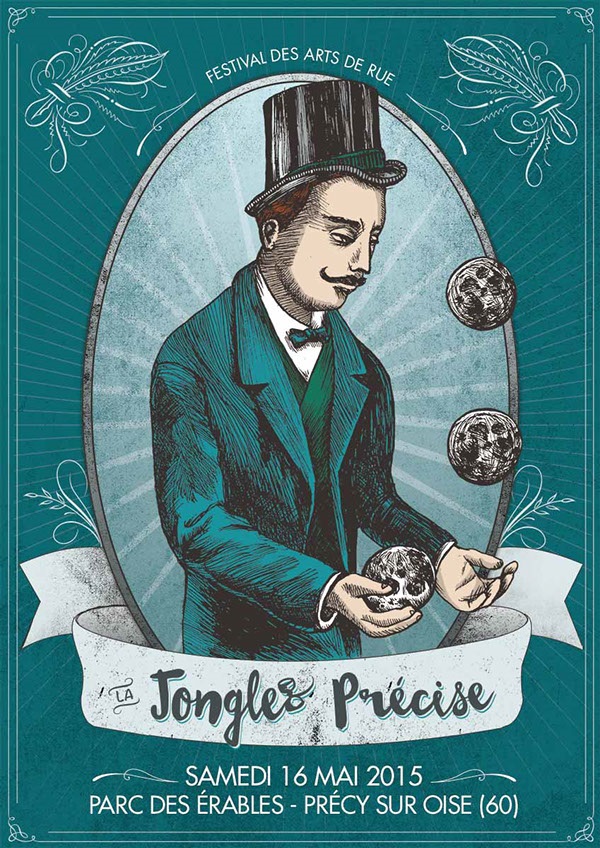 ------------- SHOWS
1:00 p.m. - Park opens to public.
2:00 p.m. - End of the year show by the young people of the association.
14:30 - ventriloquist show Bibi Schott



4h00 p.m. – Show « Pour le plaisirs de jouer » by the Cie Circosophie.
https://vimeo.com/10604951

5h00 p.m. – Show « Le rêve dans le tiroir » by Monica Costamagna

Sebastian Gonzalez from sebastian on Vimeo.


6 p.m. –The cabaret Festival.

11 p.m. – Fire Show "SWING CIRCUS" by Cie Cour Circus (officiel)

--- ♪ CONCERTS ♪ ---

7h30 p.m – LES DOiGTS QUi COLLENT – Swing de comptoir

9 p.m. – The Swinging Dice- Rock'n'roll

11h30 p.m. – HIGHJACKER – Electro

======

Animations and stands will accompany you throughout the afternoon such as a circus workshop, Mossieu Ted a comedian biking, handicraftsman and makeup stands , etc ...

======

GUINGUETTE

This new place will welcome you with a refreshment, but also!
A movie mix with DJ Lolo
Music with the fuckers disorders and singing with Cie The AXOLOTL

Facebook event :
https://www.facebook.com/events/1579670222276480/
Tags: Show, Festival, Précy sur Oise