West Coast Convention [17-19/07/2015] (Saint Viaud, France)
The Associative Collective of West Jongleurs (AGCO) federates ten of the great western juggling associations (Maboule Roule, Archiballes, Abracadaballes, Marquee You're Beautiful, Cirqu'en Retz, the Serious Road trip ...).
Since 2007, the year of its creation, the AGCO conducts various activities for the promotion of juggling in Loire Valley and particularly in the department of Loire-Atlantique. As well juggling several conventions were organized whose Juggling National Convention in 2010 to Sorinières as the "West Coast Convention".
Five years after this landmark event for the collective, a growing desire to rebuild the moment of exchange and conviviality was felt! Thanks to the expertise of the former, energy for new and nice welcome we offer the commune of Saint Viaud, West Coast Convention makes his comeback from July 17 to 19 with the edition "Go West ".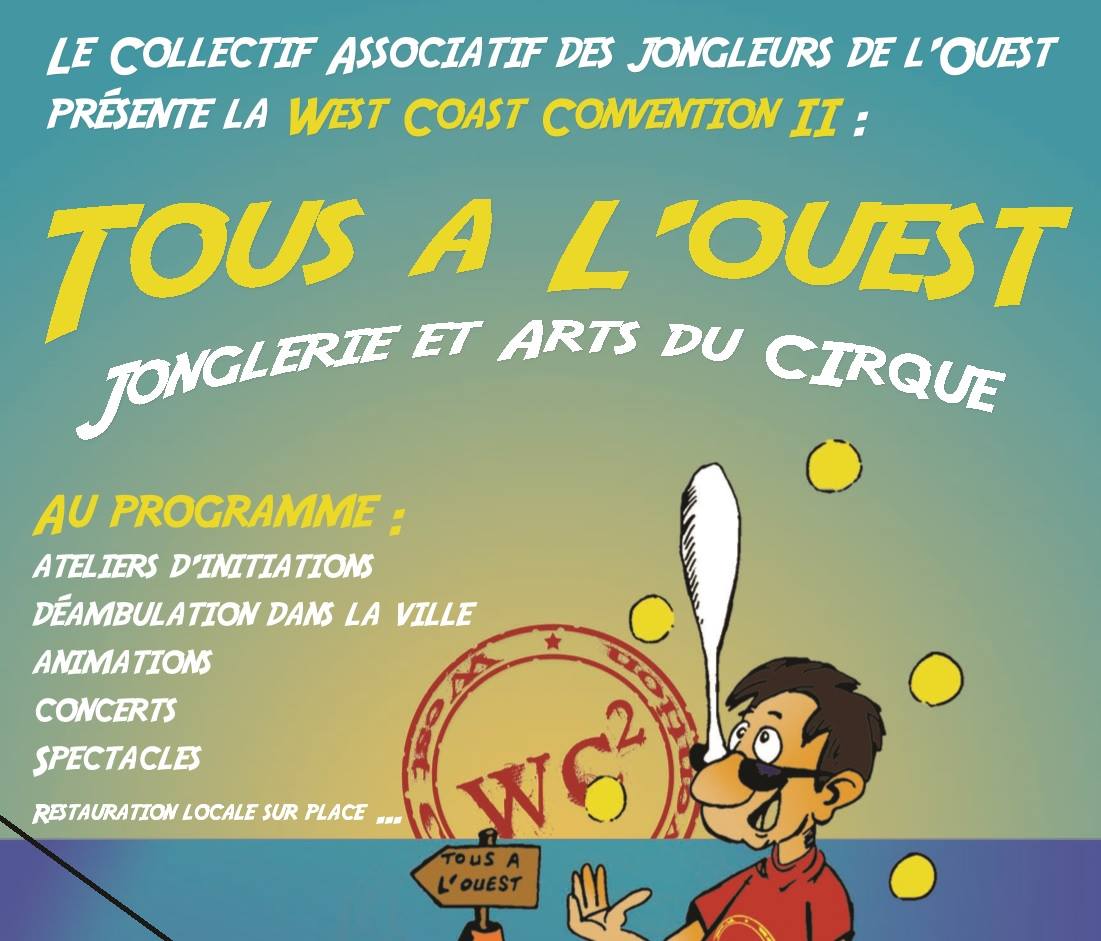 Tags: Convention, 2015, west coast